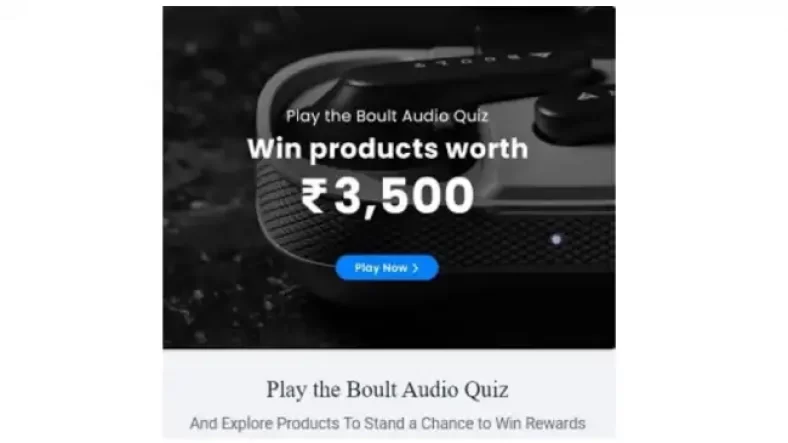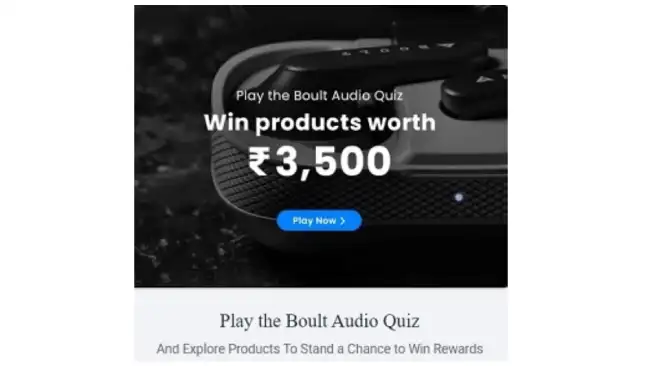 Flipkart had recently has come up with a very good earning program where you can win boult audio of ₹3500 by doing a very simple task and answering that quiz questions correctly. Join our Telegram channel because we provide such kind of online earning tips more frequently on telegram.
This is a quiz program where you have to answer questions correctly. So, in the below article I will try to explain how you can access this quiz and what are the correct answers so that you don't miss any answers.
Flipkart Boult Audio Quiz-How to access
First of all, update your Flipkart application. This is much because you might not see the quiz in your old version of an application.
Next, open the Flipkart app on your device.
Now scroll all the way to the bottom app and try to find the banner that says 'Boult Audio Quiz'.
Or alternatively, you can also follow this link, which will lead you directly to the quiz.
Now answer all the 5 questions correctly (all correct answers you can find in the below article)
Flipkart Boult Audio Quiz Answers
Question 1: Who Is The Brand Ambassador Of Boult Audio?
Question 2: Which Is The Most Compact Boult Audio True Wireless Earphones?
Question 3: Which Boult Neckband Offers The Longest Battery Life?
Question 4: What Is The Warranty Period Of Boult Audio Products?
Question 5: Where Are Boult Audio Products Designed?