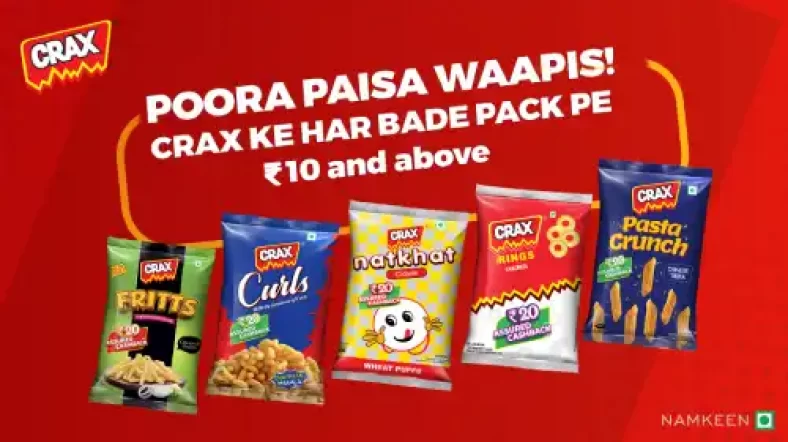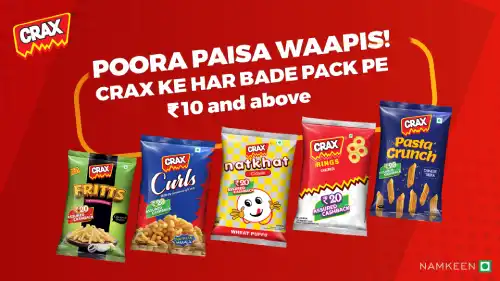 PayTM Crax Offer, PayTM Crax code , PayTM Crax Add Code Page, Amazon Crax Offer, Amazon Crax Add Code Page – Hello Guys, Crax is offering Free Packets of snacks worth Rs.10 & Rs.20. They are giving Free Paytm Cash as 100% Cashback from their snack packets.
Crax Fritts
Natkhat of Crax
Crax Curls
Pasta Crunch of Crax
Corn Rings of Crax
How to get Free Packets of Crax?
1. First of all, Go to the Nearest Store.
2. Find Crax Packets showing Assured Cashback on Wrapper.
3. Eat it & You will find a Unique code written inside of that wrapper.
4. Note that Code & Go to Redeem Page
5. Enter your Name, Mobile Number, Unique Code & Select Preferred Offer.
6. Click on Submit & Done.
7. You will get your Free Paytm Cash from Crax in your wallet.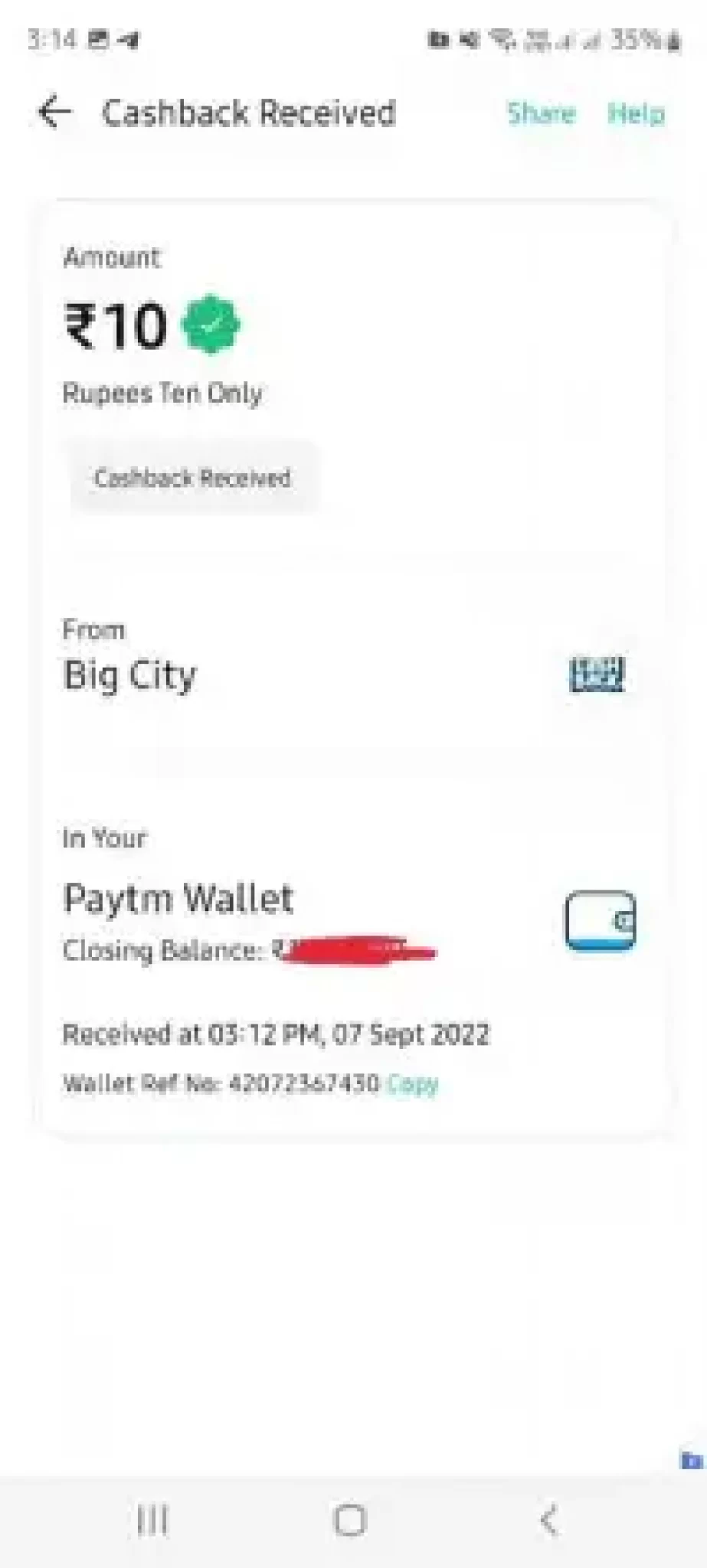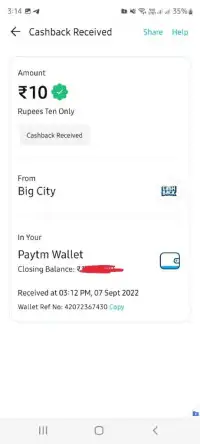 Note: You can redeem 1 code per account.
More About this Offer:
1. This offer entitles the end-user to Rs. 10 or Rs. 20 or Rs. 25 Paytm / Amazon Pay Voucher on respective partner Website / App. The denomination will be mentioned on your offer pack.
2. This offer is not available to employees, Agents, Dealers, or Distributors of DFM Foods Limited and Premier Sales PROMOTIONS PVT LTD, its clients or agencies and their immediate families.
3. The usage of this Offer is incumbent upon the terms & conditions to be followed by the voucher holder/purchaser. Such conditions need to be followed by the voucher holder/purchaser.
4. The "How to Use" instructions form a part of these Terms &Conditions.
5. Only one voucher code per registration will be entertained. Multiple vouchers cannot be registered together.
6. Two voucher can be used per person, per mobile no, per email id per day per month during the promotion period.